Shadow Series Damascus Steel 3.5" Paring Knife
Shadow Series Damascus Steel 3.5" Paring Knife
*Razor Sharp Out of the box
*High end Material
*Comfortable Grip
*Free Shipping for order over $100
*Free Shipping to USA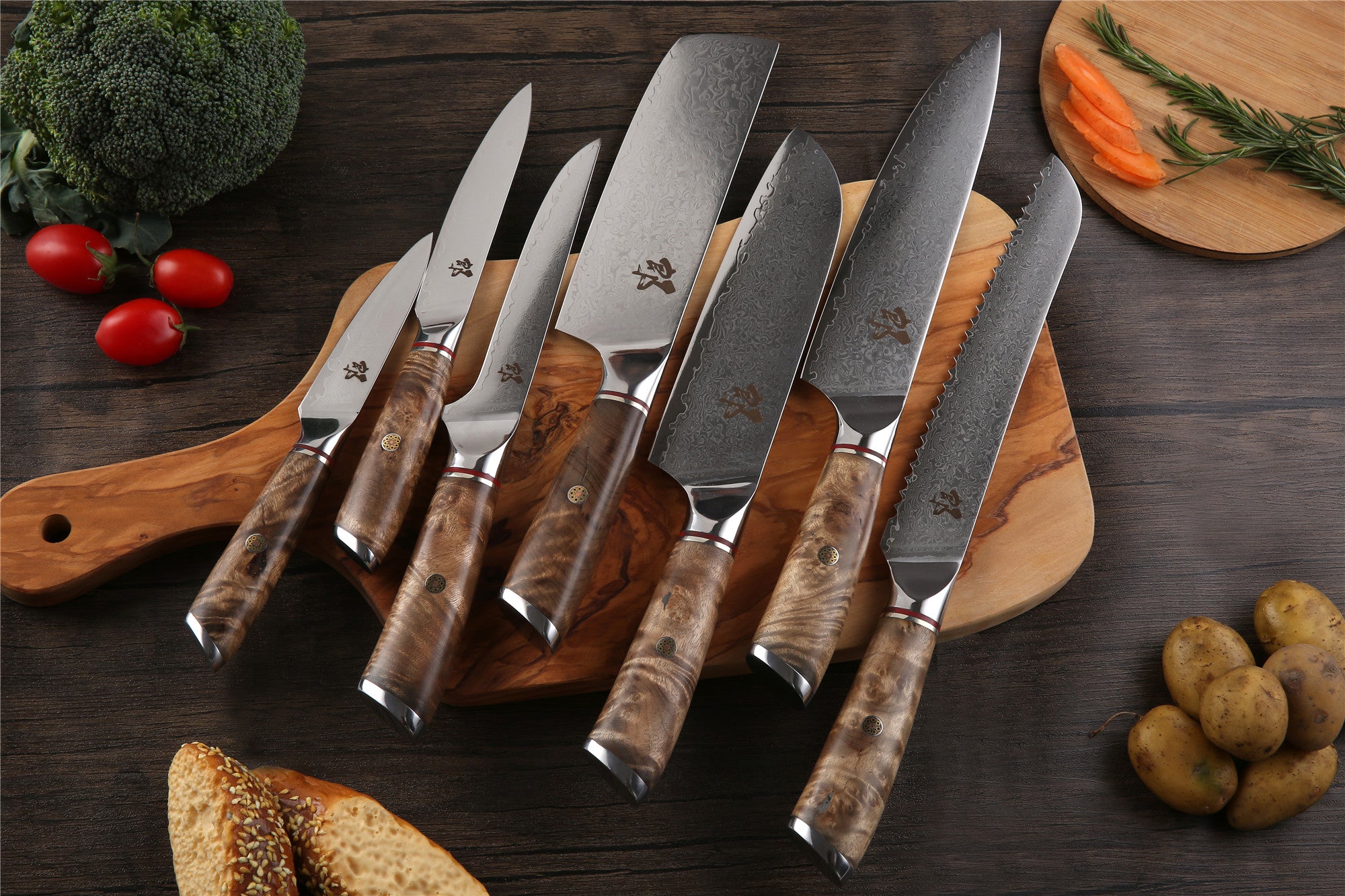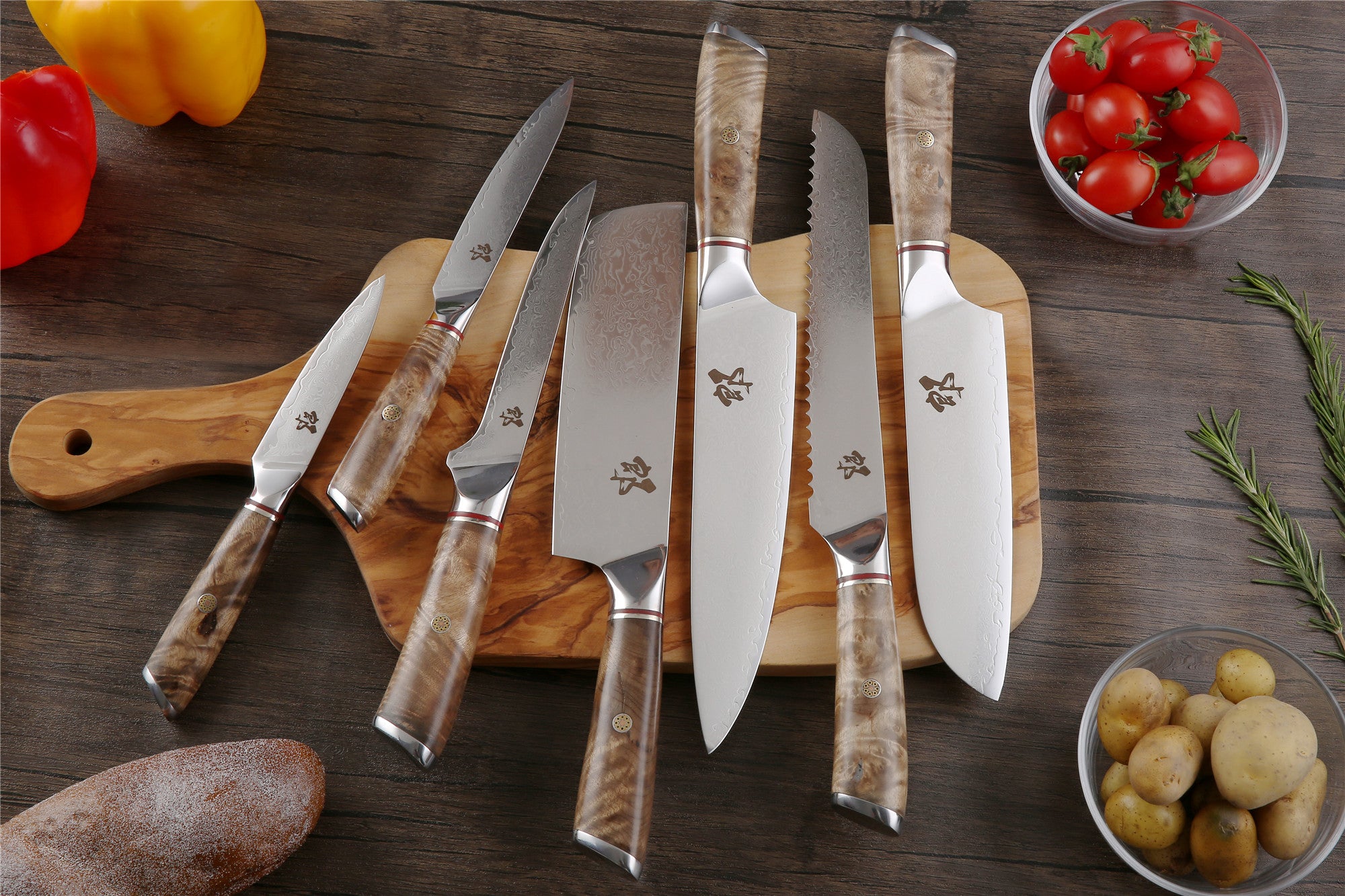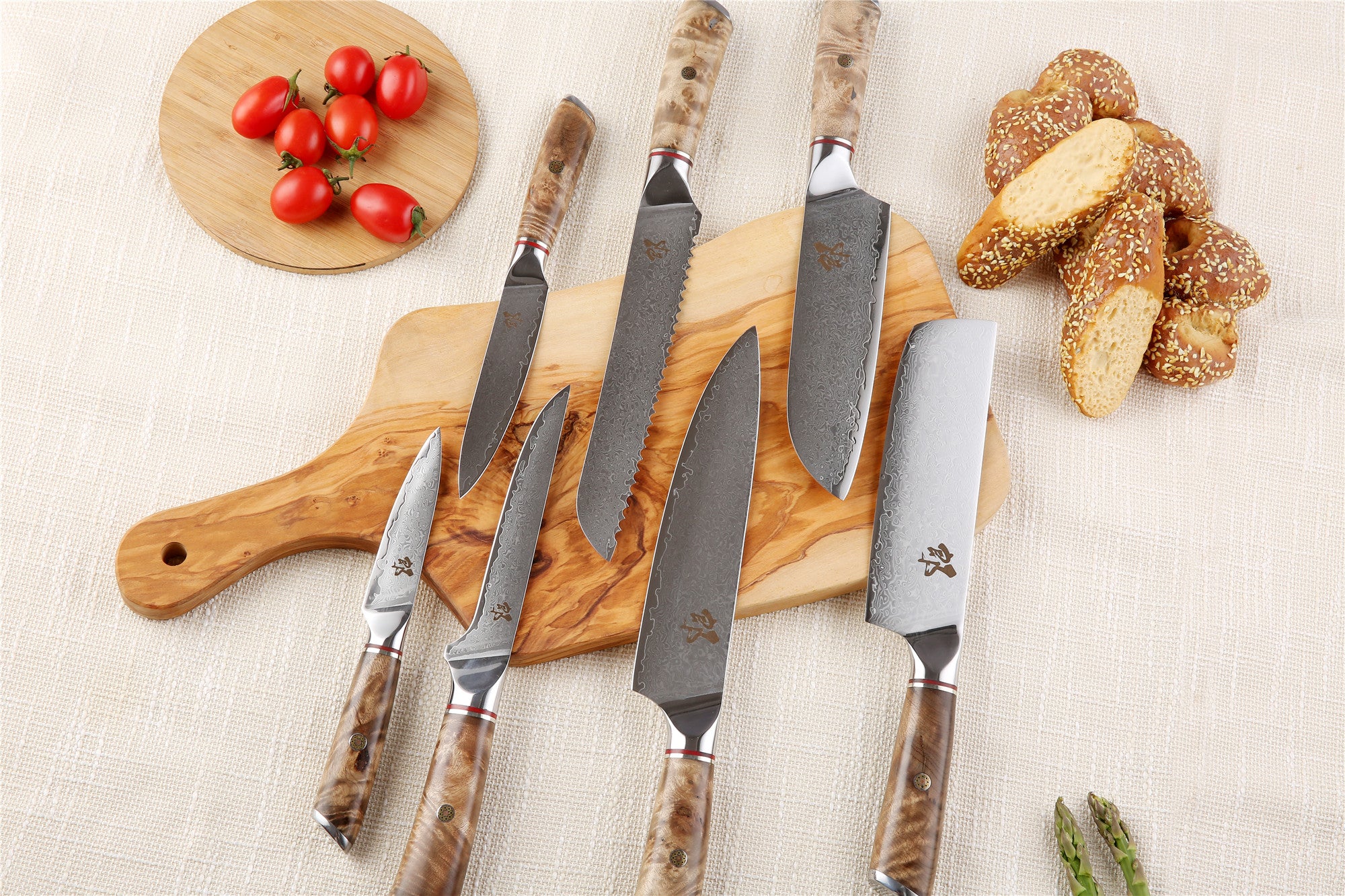 Shadow Series Kitchen Knife Set — Product Specification
Blade : Shadow Series kitchen knife set is crafted with VG10 Steel in the core, surrounded by 66 layers of SUS410 steels, forged together to what we called Damascus steel. This combination provides exceptional strength, durability and stain resistance, keeping the knife sharp and hard,maintains it's functionality for much longer time.
Handle: Shadow wood Handle with ergonomic design. Feels smooth and comfortable in your hand. Water resistant finish, easy cleaning and tough for constant use.
Bevel: Double Bevel. Each knife is hand finished by experienced knife sharpener, at 15° per side.in water cooled sharpening method. Guaranteed razor like sharpness right out of box.
Hardness: 60+ Rockwell hardness, Strong and durable for daily use.
Heat Treatment: Increases the steel's crystalline structure, enhancing strength, flexibility and hardness.
Finish: Sandblasting creates an increased surface area and micro-abrasions make the steel more prone to rust and corrosion
Balance: Perfect balance in where the blade connects the handle. This will give you great control over all types of movements.
Note: * Our knives are not designed for dishwasher
 After each use, clean the knives with dry towel and keep it in a dry place
 Do not use chef knives on frozen meat, bones or other hard objects, chef knives are use for slicing and dicing.
Shadow Series
Paring Knife
Blade Length: 3.54 Inch
Total Length : 8.22 Inch
Weight: 2.92 oz
You may also like