Handmade Katana Clay Tempered Clay Tempered T10 Steel
Handmade Katana Clay Tempered Clay Tempered T10 Steel
*Razor Sharp Out of the box
*High end Material
*Comfortable Grip
*Free Shipping for order over $100
*Free Shipping to USA
*The traditional Clay Tempering method was used on this blade*
Clay tempering method is to apply clay on the spine of the blade, and mainly tempering the edge. This results a hardened edge and softened spine, makes it ideal for cutting. 
*Above we illustrate the general process of clay tempering, each sword design might use different Hamon line design / tempering technique. 

Overall Length: 40" /102 cm
Blade Length: 27" /70 cm
Blade Material: T10 steel
Blade Thickness:0.2925" /0.75 cm
Blade Hardness:58 HRC
Blade Grind: Convex
Weight (katana Only): 26 oz /0.7 kg
Weight (With Sheath): 33 oz / 0.9 kg
Sheath Material: Paint & Wood
Description : 
1- Sharp,Sturdy and fully functional Katana, great for actual practicing or collection
2- Full tang, made of hand-forged T10 carbon steel.using traditional heat treatment method to increase the hardness of the edge
3- Standard length, perfect balance, comfortable grip,
4- Beautifully crafted, included all traditional katana elements. The blade is hand polished using ancient method.

* This is not a toy! Make sure you are using with care.
* Clean and oil it after each usage.
* Stand is for display only, it's not included. Stand is for sale separately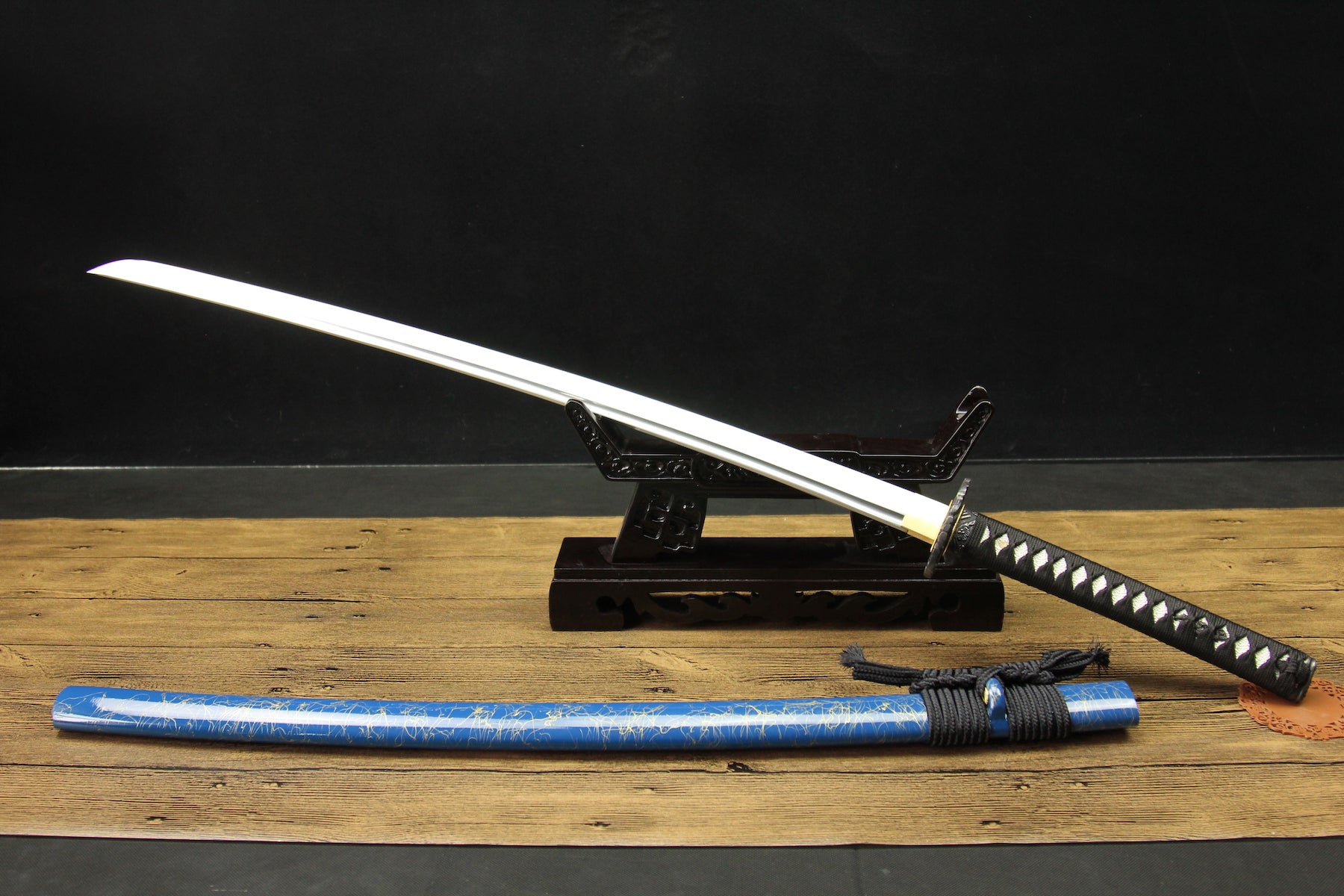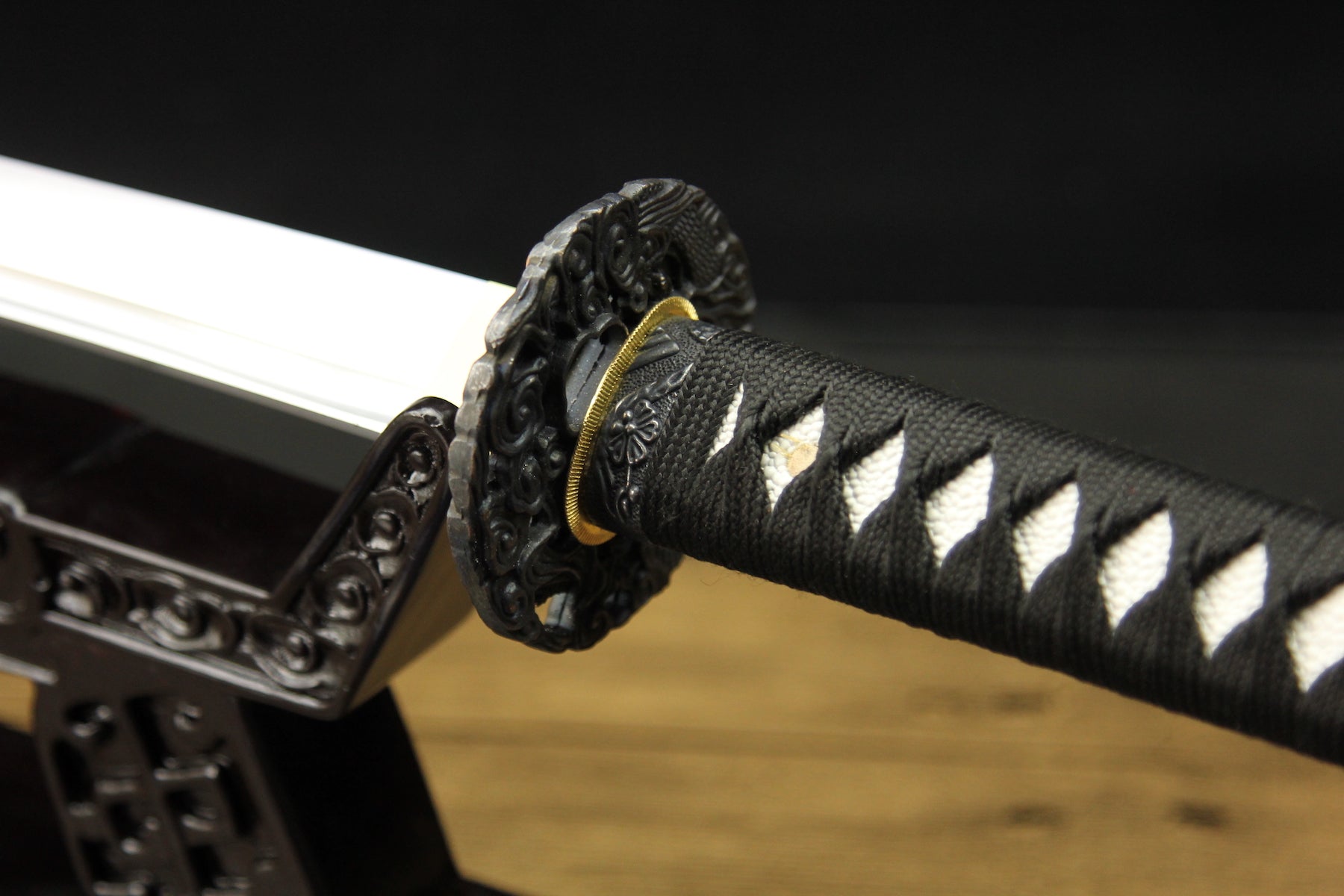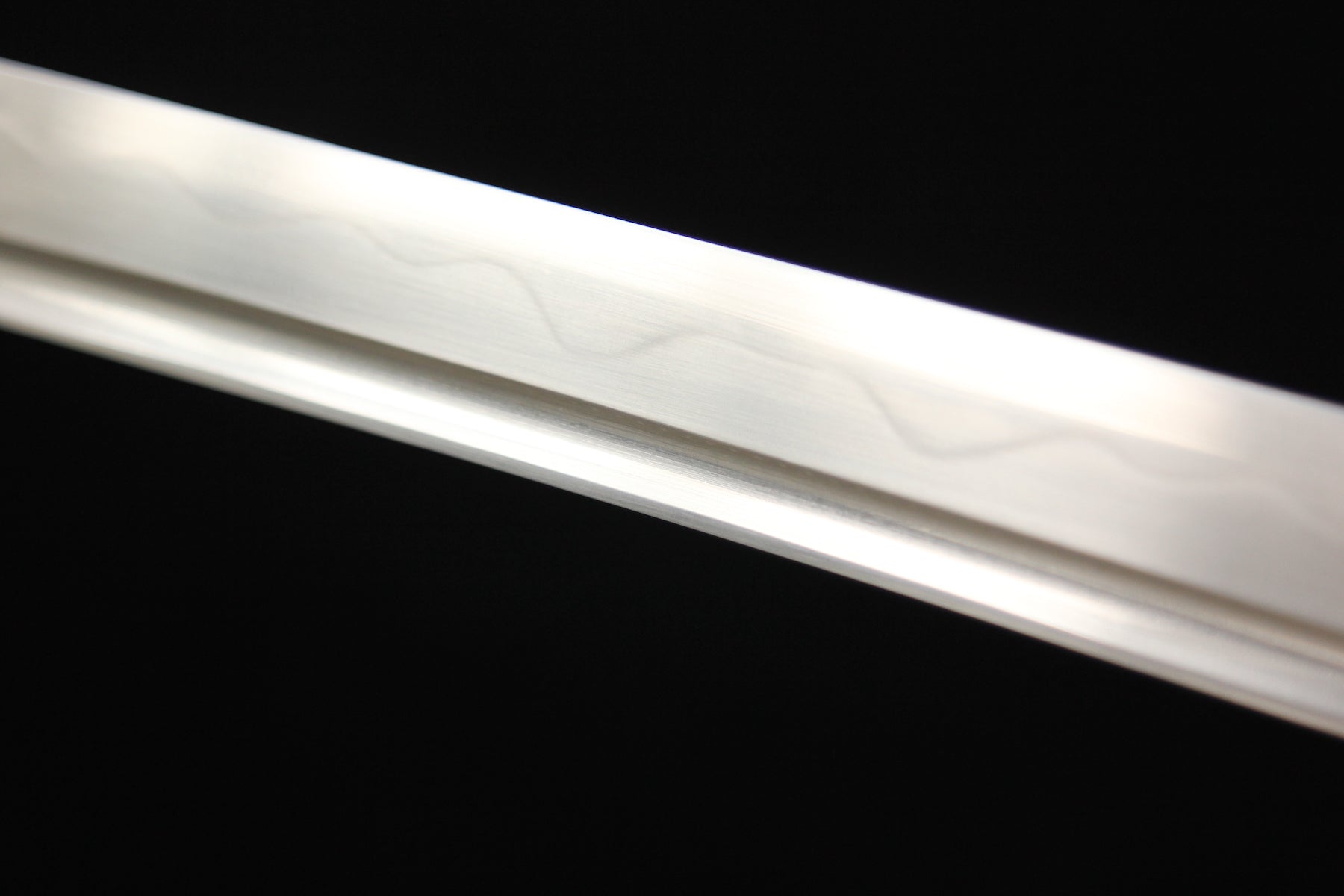 You may also like